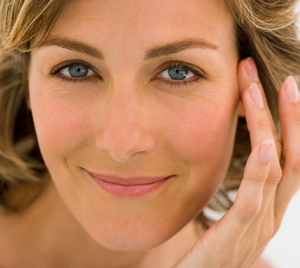 At The Liverpool Brace Place, we are proud to offer specialist facial rejuvenation treatment to adult patients. As we get older, unwanted lines and wrinkles can start to develop on our face, making us look much older than we feel, and negatively affecting our self-esteem.
Many patients would like to halt and reverse this process, but are unwilling to opt for a full surgical facelift, which is both invasive and expensive. That's why, under the care of fully qualified practitioner Dr Patel, we offer facial rejuvenation treatments with Botulinum toxin.
Botulinum toxin is a safe, tried and tested method of rejuvenating the face, getting rid of lines, wrinkles and crow's feet. Areas of the face that are suitable for treatment include between the eyebrows (a common site for frown lines), eyebrows, forehead lines, and lines around the mouth and top lip. The result is a reduction in these lines, giving you back a more youthful appearance.
If you are interested in facial rejuvenation treatment, Dr Patel will see you for an initial consultation, and to check your suitability for treatment. Pregnant or breastfeeding women, and patients taking certain medications, are unsuitable for treatment, but we will take a detailed history from you to ensure that this is the right course of treatment for you.
Botulinum toxin is carefully injected into the skin, relaxing tiny muscles in the face and thus smoothing out lines and wrinkles. Treatment is quick and painless, usually taking around ten minutes. It will take a few days for results to be seen; on average, patients see the results in between four and seven days.
Treatment with Botulinum toxin is not permanent, meaning that effects will wear off over time, after which treatment can be repeated. It is usual to repeat treatment every three months to create effective results.
To find out more about facial rejuvenation with Botulinum toxin, or to book a consultation, please contact the practice today.
Back to Orthodontics