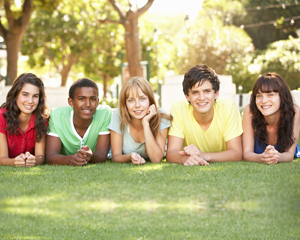 We recommend that children who have had an orthodontic problem detected first visit an orthodontic specialist between the ages of seven and nine. Early examination enables our skilled orthodontists to detect and evaluate any issues and to plan effectively for treatment.
We offer two options for children's orthodontics: NHS treatment and private treatment with our Essential Range. NHS treatment is free to all patients under 18, provided they qualify as having a medical need for such treatment under the Index of Orthodontic Need (IOTN). However, we do have a lengthy NHS waiting list, which means that many parents opt for private treatment.
We offer a free initial consultation with Dr Patel to assess the state of your child's teeth and diagnose any problems. One of our treatment co-ordinators will then go through all the options for treatment with you, including projected costs.
All children treated under the Essential Range receive a free electric toothbrush and a pack with all essential brushes to clean around their braces. The most common treatments for children are with standard metal fixed braces, or with ICE invisible braces, with clear brackets.
Treatment time will vary from patient to patient, but on average lasts approximately 18 months. At the end of treatment your child will be given a set of fixed retainers to ensure their teeth stay in their new position.