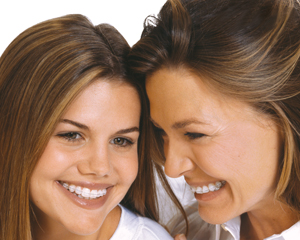 Ice Braces provide a variety of solutions:
....for aesthetics
The unparalleled transparency of inspire ICE makes them the most discreet braces available, regardless of the tooth colour.
....for comfort
Inspire ICE is made with a patented smoothing process for maximum comfort. That's just another reason why 96% of patients recently surveyed chose Inspire ICE over other aesthetic braces.
.....for children and adults
It's never too late to have the smile you've always wanted. Braces can move teeth at any age to achieve a beautiful result that's youthful and dynamic. What's more, Inspire ICE braces are the only crystal- clear braces on the market, so they won't interfere with your busy and active lifestyle.

We're proud to offer our patients Inspire ICE, the highest-quality aethestic braces on the market. Their patented sapphire material makes Inspire ICE the only crystal-clear braces available. They're not only discreet, they're virtually invisible Back to Orthodontics