Why Choose us
Meet the Team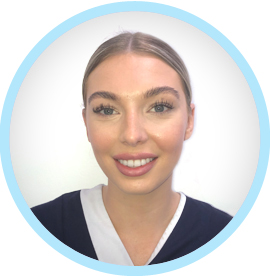 Chloe Stitt
NVQ level 3 in Dental Nursing from The Royal Liverpool Dental Hospital 2013
Qualification in dental radiography British Dental Association 2016
Qualification in oral health British Dental Association 2017
Diploma in Orthodontic Therapy University of Central Lancashire 2019
Clinical Manager, Orthodontic Therapist
GDC No. 247731
As a teen I was always attracted to working within the dental industry, so after I finished my A levels in sixth form, I started my apprenticeship with skills for health Academy, placed within the Liverpool dental hospital.
Once I had gained my qualifications, I was a dental nurse for a couple of years then chose to specialize in orthodontic nursing joining the Liverpool Brace Place team in 2015. I continued to study throughout the years and finally secured a place at the University of Central Lancashire to study Orthodontic Therapy in 2018.
Within my job I personally enjoy being face to face with my patients. The experience feels more personal as we both get to gain relationships between the staff and patient. Everyday is a different day, but seeing the progress, end goal and results come together is so rewarding all the hard work really pays off.
Back to Meet the Team